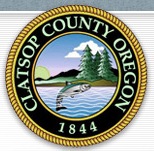 Clatsop County Animal Control & Shelter
Adoption Search
Meet Scout! Sweet Scout is 9.5 years old and came to the shelter a couple of months ago. Volunteer Kevin says `Scout is a really wonderful cat. She needs a home that is quiet and lets her live at a slow pace. Preferably dog free, though she seems to tolerate other cats but definitely doesn`t want to be their best friend. She is a senior cat who really reminds me of a cat we used to have. I know that she is going to make someone an amazing companion.` Is there room for this sweet senior kitty in your heart and home?

Scout, a five year old short-haired black female, was brought to the shelter with some others from a home with too many cats and kittens. She is a very nice, quiet girl who appreciates one-on-one attention and will be a loveable companion to whomever adopts her. Comments from former owner: *Her name is Scout but she`s called Tiny Kitten or just Tiny *She is super sweet and lovey. Loves quiet times and gently pats especially on neck and head. * Likes bed lined with a blanky (tucked in like a pie crust). *If you place her bed on the floor next to your favorite chair, you can pet her easily. *Loves scratching post and uses every day. Likes sitting on top. Only scratches furniture if she`s feeling neglected or can`t get to post. *Still shy and sometimes startles at loud noises. *Loves her main human and other cats and tolerant wet-nosed proding from the dog. *Eats Iams kibbles/sensitive formula. She will binge if she`s given too much. She loves pate or a little bite of roast beef (tiny amount each day).Can`t tolerate anything rich or oily.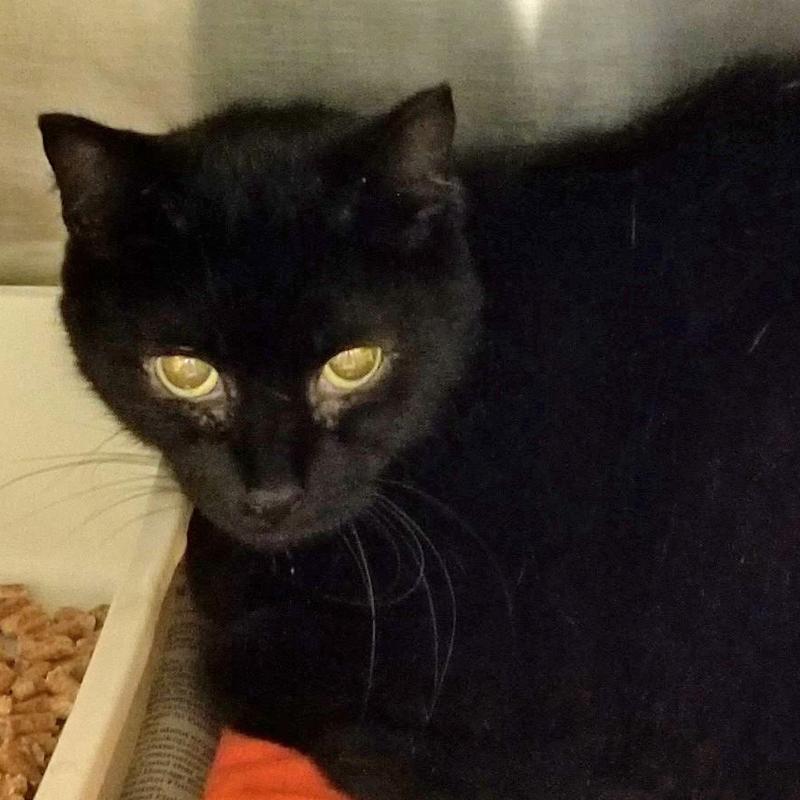 Scout is a 5 year old female DSH - owner couldn`t keep

---
Name :
"Scout"
Sex :
Female
Age :
9 Years, 6 Months
(09-05-2013)

| | |
| --- | --- |
| Animal # : | 215603 |
| Species : | Cat |
| Breed : | DSH / Unknown |

| | |
| --- | --- |
| Color &nbsp : | black |
| Marking : | |
| Neutered &nbsp : | Yes |
Adoption Information
---
Clatsop County Animal Control & Shelter reserves the right to deny adoption to anyone at any time for any reason. In order to do what is best for each animal, they are adopted on a first come first served basis at the shelter to qualified recipients only. A drivers license or state ID must be shown at the shelter.

All animals from the shelter will be spayed or neutered before they leave. We spay and neuter as many animals as we are able to before adoption to make the process faster. No animal will leave the shelter without being spayed and neutered. NO EXCEPTIONS!

Please allow yourself enough time to spend time with the animal and do the application and interview. The application and interview take approximately 20 minutes to complete. To adopt an animal you need to fill out an application and be interviewed. All household members will need to meet the animal prior to adoption. Landlord approval is needed if you are a renter.

Dog adoptions have a few more steps. We require that you bring in any current dog either living with you or that will be a frequent visitor for a meet and greet. After this, if the application is approved a home inspection will be scheduled. This is done within two business days. Our goal is to make sure that we find our animals their forever home.

Animal Adoption Fees vary so please call the shelter for adoption fees.


Clatsop County Animal Control & Shelter
1315 SE 19th Street
Warrenton, OR 97146
PHONE 1 (503) 861-0737
PHONE 2 (503) 861-7387
FAX (503) 861-0748

Hours of Operation
Tuesday-Saturday 12:00pm to 4:00pm

Additional donations are needed and appreciated.
Thank You for saving a life !
If you have questions or need additional information please call the shelter.
---
Adoption Search- These pets have exceeded their minimum holding period and are available now.
Stray Search &nbsp - These are our newest shelter arrivals, usually 7 days or less.

If you are looking for your lost animal, please look through all of the search pages and then check back often.

Please spay or neuter your animals

---
This page built by

Shelter Operations Software
---